Travel Insurance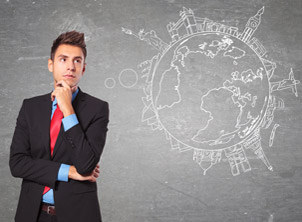 UNIGLOBE Red Carpet Travel in Delaware can help you with all you travel insurance needs. You have many things to consider when planning for a business trip - where to go, what to pack, and what your schedule will be once you get there. No matter how well you plan, though, there are some things that are out of your control. That's where travel insurance can come in very handy by covering you for unforeseen emergencies while away from home. Count on UNIGLOBE Red Carpet Travel, Delaware's premier travel agency.

There are several different types of travel insurance available to you. You can purchase trip cancellation insurance in order to get your money back should you have to cancel or change your plans last minute. You can also get trip delay insurance, which is similar to cancellation insurance but assumes that you'll reschedule your trip.

To avoid inconvenience while away from home, purchasing baggage or personal effects coverage can help you out if your luggage is lost or damaged. While you might still find yourself without your favorite shirt, baggage insurance will lessen the cost of replacing your entire travel wardrobe.

If you're a frequent traveler, you may want to go with annual medical health travel insurance, which covers you throughout the year, regardless of where you travel.

UNIGLOBE Red Carpet Travel in Delaware is here to assist you and ensure you have the best travel insurance coverage to suite your individual needs. UNIGLOBE Red Carpet Travel is Delaware's premier travel agency.