Welcome to
UNIGLOBE Five Star Travel
a member of the SIGNATURE Travel Network
UNIGLOBE Five Star Travel is a locally owned and operated full-service travel management company that has over 30 years of experience and service delivery to clients around the world. In addition to managing business travel for our many clients traveling from Atlanta, we are very active in assisting film production companies outside of Georgia in taking advantage of the Georgia Film Industry tax incentives for business travel. UNIGLOBE Travel is the worls largest single-branded retail travel franchise company with more than 750 location in over 60 countries.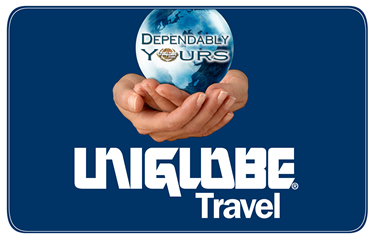 Our website allows you to learn more about the services we offer, research destinations, select specials, and much more. We are pleased to assist you with all of your travel needs, whether you are a corporate traveler looking for full service travel management or planning your next vacation getaway, honeymoon, cruise or destination wedding. Our friendly professional agents are just a click or call away.

As a member of the Signature Trave Network, North America's most respected leisure travel network, we are one of their elite agencies offering our travel advice and expertise to discerning travelers seeking to maximize their cruise or land vacation experience.