InSight Newsletter - September 2013


Must-Remember items for a Business Trip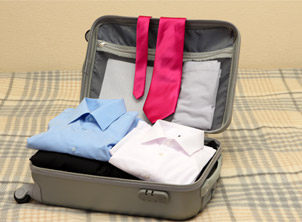 Frequent business travelers each have their own routine when it comes to packing for a trip. Travel often enough and you know which clothing items work and which shoes are the most comfortable for long days away from home.

We hope that you'll remember the everyday items such as your phone and business cards, but what about those items that could be useful but that you may not think about?

Welcome to Toronto Pearson International Airport (YYZ)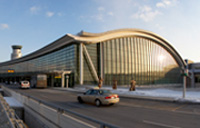 As Canada's largest and busiest airport, Toronto Pearson is the gateway to the country. As a hub for approximately 400,000 flights a year, it sees 32 million passengers annually. That's the equivalent of almost the entire population of Canada passing through the airport every year.

Improving Customer Experience with Technology in the Sky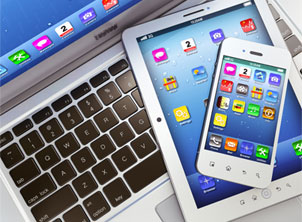 As airlines constantly search for ways to streamline and improve customer service, Delta recently announced that all 19,000 flight attendants will be using new Windows Phone 8 handheld devices on every flight. The airline believes that equipping staff with innovative solutions will allow them to better meet customers' needs.
The devices will allow flight attendants to issue not only near-real-time credit card processing but also can email receipts for on-board purchases, such as food or upgrade charges for Economy Comfort seating. No more looking for lost receipts!
Future customer service implications are that flight attendants will have access to real-time data. Imagine the situation of a late arriving flight and the flight attendant being able to tell you that your connecting flight has already been re-booked. No more worrying about whether or not you'll make it to your final destination!
Emirates Air has been using a "Knowledge-Driven Inflight Service" (KIS) on a Thinkpad laptop, since 2004. They recently switched to HP's new ElitePad tablet to facilitate ease of handling. KIS allows them a thorough understanding of all customers aboard each flight, of any special needs, frequent flyer information and seating and food preferences. British Airways and American Airlines are among the other airlines with similar initiatives.

PayByPhone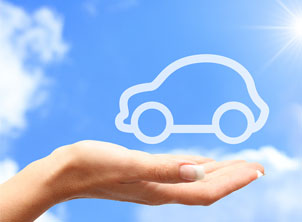 If you do a lot of driving for business then you do a lot of parking too. While a few coins in a meter here and there may seem like no big deal, they certainly add up. While avoiding the annoyance of not having coins handy, the PayByPhone app will also give you access to receipts for all of your meter parking, making it easier to claim on expense reports. The app can also be used at many private parking lots and to pay tolls on certain bridges and highways (great for your own vehicle, may not work with a rental).
PayByPhone was founded over ten years ago and is now North America's leading provider of mobile payments in the parking industry. Operating throughout North America and Europe, there are currently over 180 participating cities, with over three million people using the app.
In addition to the receipts, features of the app include quick registration for new users, the ability to easily add extra vehicles and reminder texts when your parking is about to expire - along with the ability to extend the time remotely.
The app is available (free) for Apple, Android and Blackberry. Other smartphone users can enjoy similar benefits by using the mobile web.