Insight Newsletter - November 2013


Eating Healthy While Traveling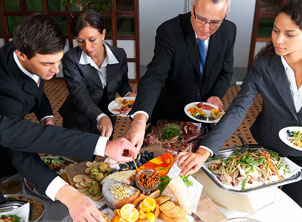 Eating properly while on the road can be tricky, especially with changes in time zones, hours spent in airports, living in hotels, business meetings at all hours and more.
It's easy to grab fast-food on the run, but as more and more of us pay attention to what we eat, this really isn't an acceptable option. And for those following any kind of restricted diet, your choices are even more limited.
So how can you make an effort to eat sensibly while traveling?

Welcome to Portland International Airport (PDX)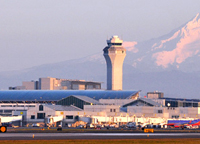 Portland consistently ranks among the nation's best airports. Travelers named Portland International (PDX) the
best airport in the US
in an October 2013
Travel+Leisure
survey and four times (from 2006 to 2010) in the
Conde Nast Traveler Business Travel Awards
. Reasons for loving the airport include: an easy light-rail connection to downtown, free Wi-Fi, great local food and drink and tax-free shopping.

Delta Steps in Where Government Fails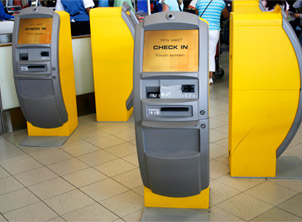 JFK is the busiest U.S. entry point for international travelers and if you've ever arrived on an international flight, you've probably noticed that wait times to clear Customs and Border Protection (CBP) can be horrendously long. In fact, of the five busiest international arrival airports in the U.S., JFK has the longest average wait-time, topping out at over two hours.
Feeling that the "arrivals process" at Terminal Four was a reflection on Delta – even if the circumstances were beyond its control – and in an effort to be pro-active and maintain a favorable customer service experience, Delta Airlines has decided to take matters into its own hands. The airline recently fronted the funding for forty automated passport control machines in its newly-built Terminal Four. The machines arrived in early October and were up and running within a day of their arrival. Passengers on all airlines arriving at this terminal may use the machines, but access is currently restricted to U.S. citizens.
The machines allow travelers to scan their own passport, complete their customs declaration and confirm travel information using a self-service kiosk before reaching the CBP officer to complete the inspection. Installed at Chicago O'Hare this past summer, they have resulted in a 40 percent decrease in wait times for U.S. citizens, with more than 60 percent of eligible travelers using the kiosks.
It's now time for CBP and Congress to take additional steps at the airport to further ease the arrivals process. That includes increasing staffing, improving scheduling to accommodate peak arrival times and "full federal funding for CBP".

Prey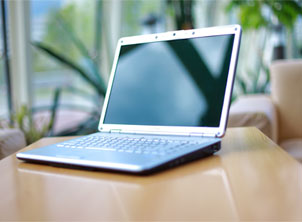 Most of us would be lost without our electronic devices and the valuable information stored on them. So, what can you do to protect against theft and keep track of your devices?
Prey is a free Web service that tracks and monitors laptops, smart phones and other electronic devices. Once installed, it:
Uses either the device's GPS or nearest WiFi hotspots to triangulate its location
Will attempt to hook onto the nearest open WiFi hotspot
Takes a picture of the thieves with your device's webcam
Grabs a screenshot of the active session – you may catch the thief checking his email or Facebook
Fully locks down your PC, so that it won't operate without a specific password
Automatically updates itself, with no manual updates required
Prey works on all popular operating systems and is available for free. PreyPro accounts are available and range in price from $5 - $399 USD a month, depending on your requirements.