Insight Newsletter - March 2014


U.S. Pre-Clearance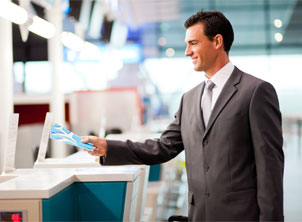 When returning to the U.S., clearing Customs and Immigration can be a time-consuming process, sometimes the difference between making a connecting flight or not. Passengers entering from some countries don't have that added stress as they have pre-cleared inspection prior to boarding their flight/train/ship. The subject has recently been in the news due to the opening of a new preclearance facility in Abu Dhabi and the controversy surrounding it. What do you know about preclearance?

Welcome to Rome International Airport - Fiumicino (FCO) -
"Leonardo Da Vinci Airport"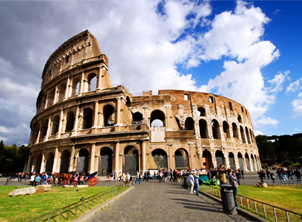 Fiumicino opened in 1960 to help reduce air traffic congestion caused by the Olympic Games. The airport is the hub for Italy's largest airline, Alitalia, and was built to replace the smaller Ciampino airport, which still services some low-cost airlines as well as domestic and charter carriers.

TSA Relaxes Rule on Duty-Free Liquids in Carry-on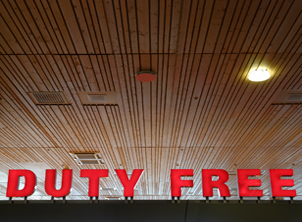 How many times have you returned to the U.S. and had to check your duty-free liquor or bypass the duty-free shop altogether, because of the restrictive TSA rules governing the volume of liquids in your carry-on? You may have been hesitant to check a bottle of fine French wine from the Paris duty-free or that $150 bottle of single-malt whisky you picked up at Heathrow. You now have the option of bringing it onboard in your carry-on luggage.
As of January 31, 2014, there has been a slight relaxing of the TSA 3-1-1 rule. If you're entering the USA on an international flight and transferring to a connecting flight you'll be allowed to carry liquids in excess of 100 ml in your carry-on, as long as you can prove that the alcohol/perfume was purchased in a duty-free shop and the vendor has sealed it in a secure, tamper-evident bag (STEB).
The liquids must still be screened and cleared by a TSA checkpoint security officer, utilizing the updated screening technology used on medically necessary liquids. Liquids that can't be effectively screened will not be allowed to remain in your carry-on and you'll either have to check it or forfeit it. This may include liquids in opaque, ceramic or metal bottles, so your best bet is to buy items in transparent glass bottles.

iWallet
Identity theft is a growing problem both at home and abroad, and surprisingly, online breaches are not the major cause. When interviewed, the majority of victims report that identity theft occurred because of a stolen wallet.
If identity theft is a concern for you, you might consider investing in the iWallet – a revolutionary Biometric Locking Wallet - which can help protect your identity when your wallet is stolen (you're still going to lose your credit cards, but the thief won't be able to access them). iWallet features four layers of protection:
Fingerprint Security – the wallet will unlock to only your fingerprint.
RF Shielding – helps protect your credit cards from being read by many types of RF devices in public spaces, such as airports.
Bluetooth Tethering – use the free iWallet Alert app to tether your iWallet to your iPhone (also available for Android). An alarm will sound when the wallet becomes separated from your phone.
Durable Construction – the iWallet is built of Carbon Fiber or Aluminum.
There are four versions of the iWallet available; the iWallet Slim Aluminum ($269), the iWallet Classic Aluminum ($299), the iWallet Slim Carbon Fiber ($369) and the iWallet Classic Carbon Fiber ($399). Watch for iPassport, available Summer, 2014.