Changes to Delta's SkyMiles Program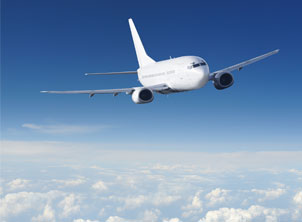 Delta has announced major changes to its SkyMiles program. Beginning January 1, 2015, changes will be made to how frequent flier miles are awarded and redeemed. How will this affect your travel plans? Let the experts at UNIGLOBE answer some of your questions.
What's changed with how I earn miles?
Delta has become the first of the large network carriers to base frequent flier awards on the price of your ticket rather than the miles flown. This change will affect travelers at all levels of the program.
How many miles will I earn?
Each level of the program will be awarded a differing number of miles per dollar spent based on your status in the SkyMiles Medallion program. Here's the mileage award chart:
General Member – will earn five miles per dollar spent.
Silver Medallion – will earn seven miles per dollar spent.
Gold Medallion – will earn eight miles per dollar spent.
Platinum Medallion – will receive nine miles per dollar spent.
Diamond Medallion – will receive 11 miles per dollar spent.
U.S. and select international SkyMiles Credit Card members will continue to earn an additional two miles per dollar on Delta purchases with the card.
How will the changes to the program affect redeeming my miles?
The changes should make redeeming your miles easier.
There will be no blackout dates.
There will be more reward seats available at the lowest redemption level and more redemption levels.
You'll be able to redeem miles for one-way tickets at half the miles of a round-trip ticket.
If you don't want to use all your miles, you'll be able to pay for your redemption ticket using a combination of miles and cash.
Will my other SkyMiles elite benefits change?
No, your other elite benefits such as unlimited complimentary upgrades, priority check-in and waived baggage fees will not change.
Will I earn more or less miles than before?
It depends on your travel patterns and status in the Medallion program. If you have elite status, or tend to book more expensive flights (first class, or last-minute purchases), you will earn more – especially if your flights tended to be short haul. Meanwhile if you usually book discounted flights, you'll tend to earn less.
Here's an example: A Gold Medallion member who purchased a same-day first class flight from New York to Washington, DC paid $800 and today earns 2,000 miles. Next year, under the new program, that same trip would earn 6,400 miles.
Meanwhile, a non-Elite member who buys a cross-country flight from New York to LA for $150 earns 4,950 miles today and would earn 750 miles under the new program..