Hotel Trends for 2014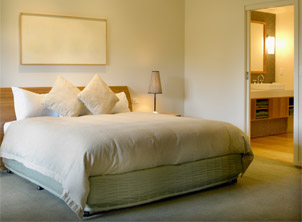 If you travel frequently you've probably noticed that many hotels are changing the way they conduct business. Some of these changes are in an effort to enhance the customer experience and some appear to be occurring in an effort to increase their bottom line.
What trends can you expect to see in 2014? The UNIGLOBE experts are here with a few tips.
Check-in and Check-out
Whoever came up with the idea that customers couldn't check in until 3:00 p.m. but had to check out by 11:00 a.m.? In an effort to improve the customer experience, some hotels, such as the Palms Casino Resort in Las Vegas, are experimenting with a 24-hour checkout. This means that if you check-in at 8:00 p.m. you have until 8:00 p.m. on the day of departure to check-out.
The Westin chain has experimented with a late check-out program called "Make Monday Better," which allows for a free 3:00 p.m. check out on Sundays, at all their properties.
Other hotels offering variations (with restrictions) on the theme of a 24-hour checkout include: the Ritz-Carlton Charlotte, the Hyatt Union Square New York, Radisson Blu and Starwood, which offers it to their Preferred Guest members.
Mobile Keys
Some hotels have already opted for mobile keys, which allow you to open your room door with your mobile, rather than a key. No more waiting in line to check-in.
Starwood is gradually rolling out their "keyless key" to members of the Starwood Preferred Guest Program. This will allow members to bypass the front desk and open their door with their mobile phone. This program is currently only available at two of Starwood's Aloft properties, but if the rollout is a success, expect to see it at all of the their W and Aloft properties within the next 18 months.
Starwood currently offers a Smart Check-In process which requires members to acquire and carry a compatible membership card. On the day of their arrival they receive a text from the hotel, informing them of their room number. They are then able to proceed directly to their room and use their card as a room-key. Mobile keys offer the added benefit of being encrypted and secure and they don't have a tendency to get lost, the way a membership card or standard key might.
Some hotel chains are also introducing apps with features such as check-in, restaurant and spa reservations.
While some hotels are equipping roving guest services staff with iPads so they can check you in without your having to line up, most hoteliers can't conceive of ever dispensing with the hotel front desk entirely, as some guests are happier with a personal touch and feel comforted by interaction with a living being!
Less consumer-friendly trends
As property values soar in many cities in North America, you can expect to see parking fees at many hotels rise. It's quite routine to see valet parking rates of $35 - $50 a day.
Wi-Fi continues to be a hot-button issue at many hotels. While some hotels offer free internet, some only offer it to their rewards members and some continue to charge exorbitant fees for the use of hotel wireless. This is something that is difficult to swallow in today's world, where we're used to a 24/7 connection.
You'll see more and more hotels either doing away with or minimizing room-service and removing mini-bars from rooms, as neither of these perks are particularly profitable for the hotel. When questioned, many guests have said that the minibar is the least important amenity in the hotel.
Our suggestion? Don't assume that all hotels that previously offered room-service still have it. If this is an important amenity for you, please inform your travel agent upon booking.