InSight Newsletter - June 2013


Has the Airline Lost your Luggage?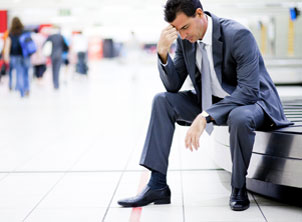 You're waiting at the luggage carousel watching the number of bags dwindle as they ride round and around. There don't appear to be any more bags making their way down the chute and you slowly realize that your bag is not going to make an appearance. What now?

New York John F. Kennedy (JFK) Airport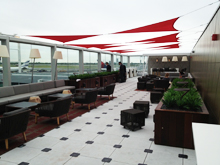 JFK airport is the leading international gateway to the U.S., with over 90 airlines operating from its 125+ gates.
On May 24, 2013 Delta opened its brand-new $1.4 billion terminal, replacing the decrepit 1960's Pan Am terminal building. 75% of the seats in the new terminal have access to electric outlets. One of the highlights of the new space is the 2,000 square foot rooftop deck which offers sweeping views of the runways and airplanes. The deck is open only to Delta Sky Club members or passengers flying international business class.
>> More about about the Airport: Getting Around, Relaxing, Dining and Wifi

Airline Instant Feedback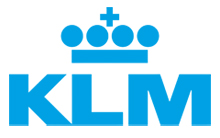 While most airlines are not known for making it easy to provide feedback, KLM is known for embracing technology. They have developed an app that allows their passengers to give real-time feedback on their experiences at the airport (check-in, lounge, boarding, etc).
So far, the app is available for 13 airports and the airline hopes that this will increase passenger involvement, thus improving the passenger experience at the airport.
You can download the app on your iPhone or Google Android, select your airport and area you want to review (lounge, check-in) and give a thumbs-up or down. You can then add a comment explaining your rating if you wish. When clicking Submit you're given the option to simultaneously Tweet your review.
KLM management at participating airports have been supplied with iPads so they can monitor the feedback in real-time, allowing them to respond immediately if necessary.
As KLM is about to start an inflight Wi-Fi trial, look for them to possibly add, in the near future, real-time feedback on your inflight experience.

TripList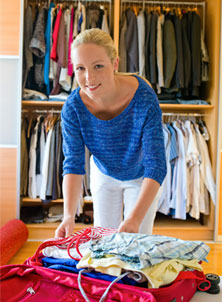 Have you ever reached your destination and realized that you've forgotten something vital? Now there's an app for that. TripList is a packing and travel organizer. Once you've launched the app you can create a new trip, use a saved template or import an existing trip from TripIt.
Create your packing list from over 175 items - in such categories as Clothing, Toiletries, Electronics etc. There's even a Tasks category that allows you to create a "To-Do" list. If your spouse or family are accompanying you on your next business trip you can create a separate list for each individual.
Check off the items on your list as you complete them, back up your list to Dropbox and you're ready for your next trip, with no excuse for a forgotten item. This app will also come in handy should the airline lose your luggage, as mentioned in this month's Ask an Expert - Has the Airline Lost your Luggage?
TripList is available on the App Store for both iPhone and iPad for $2.99.