U.S. Customs and Border Protection Test New
Mobile Passport Control App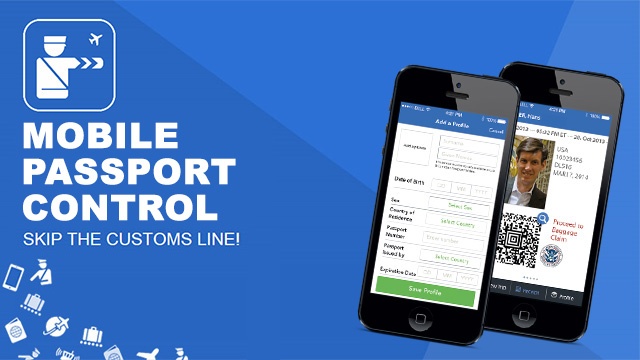 On August 11th the U.S. Customs and Border Protection announced the launch of the first authorized app developed to allow eligible travelers expedited entry into the United States. Mobile Passport Control (MPC), the first app of its kind, was developed in partnership with the CBP as part of a pilot program at the Hartsfield-Jackson Atlanta airport.
MPC is available only to U.S. citizens and Canadians, doesn't require pre-approval, is free to use and doesn't collect any new information on travelers.
There are five steps involved in using MPC:
Download the app from the Apple store prior to arrival.

Create a profile with your passport information.

Complete the "New Trip" section upon arrival in the U.S.

Submit your customs declaration form through the app to receive an electronic receipt with an Encrypted Quick Response (QR) code. This receipt will expire four hours after being issued.

Bring your passport and smartphone or tablet with your digital bar-coded receipt to a CBP officer
Travelers using the app will be processed through a separate queue and up to four family members can be processed at one time. While the CBP would prefer that travelers wait until they've landed to submit their declaration through the app, those who have Wi-Fi onboard their flight could potentially complete it prior to arrival. The declaration can't, however, be submitted more than two hours prior to landing.
There is no information on when or if other nationalities may become eligible to use the app.
The app is currently only available for iPhone and iPad users but will also be available this fall for Android users. It's also expected that MPC will be expanded to at least one additional airport by the end of the year.