Lost and Found at the Airport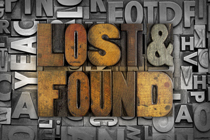 When an airline loses your bags there's at least a baggage claim attached to it which can be used in tracking the missing item. But what happens to all the items – such as cell phones, passports, clothing, wallets and laptops - that travelers leave behind at airports?
If you lose something at the airport, the obvious answer is to check out the Lost and Found department as soon as you realize it's missing. But what if you've left the airport before realizing you've left something behind?
Although there isn't yet a standardized method to track and retrieve items left behind by travelers, many airports have begun using a digital claim system to help reunite owners with their missing belongings. Claims can be made from your computer or mobile device 24 hours-a-day, seven days-a-week.
One of the latest airports to instigate such a service is Denver. In 2013, this airport saw over 43,000 items left behind in its public areas. The new online claim service has reduced the number of phone calls and emails into the Lost and Found department, allowing the staff to operate more efficiently in matching found items with their owners. Alternatively, you can also file your claim from one of four new kiosks in the airport.
Others such as London Heathrow and Oslo use missingx, a software which specializes in lost and found services. If you've been through an airport which uses this service and realize you've left something behind, log into their database at missingx.com to see if your missing item has been found. If you see your property on the database, use the online contact form to begin the matching process. You'll then pay a service fee and postage to have your item returned to you.
While it may seem an impossible task to find something you've lost at an airport, it may be worth taking a few minutes to fill in a form. You never know what'll turn up.