Insight Newsletter - January 2015


Changes in Hotel Cancelation Policies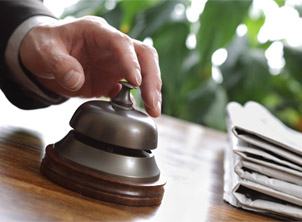 The airlines have, for years, charged additional fees for things such as canceling and rebooking flights and it now appears that hotel chains are beginning to follow suit. Effective January 1, 2015, two major hotel chains will be charging cancelation fees on late cancelations or unused hotel reservations.

General Mitchell International Airport – Milwaukee (MKE)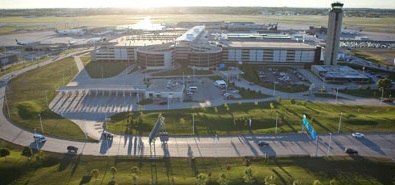 Created in 1919, Milwaukee's airport – originally called Butler Airport – didn't take long to outgrow its original site so in 1926 the county purchased the piece of land that the airport currently occupies; thus the airport has had the room to expand over the years, as needed.
In 1941, the airport's name was changed to General Mitchell Airport, in honor of General William "Billy" Mitchell. Mitchell, the son of a prominent Milwaukee family, realized the importance of aviation to the First World War and taught himself to fly, in order that he could participate in the war. He went on to lead over 1500 aviators during his time overseas.
Today, the airport offers non-stop flights to 35+ cities and is the only airport in Wisconsin or Illinois served by all the major domestic airlines
.

Virgin Atlantic "Wander Wall"

Airlines have been working on ways to maximise the restricted space available aboard their planes, in order to create areas where passengers can move around and socialize. British Airways, American Airlines and Japan Airlines have come up with ways to make the galley area of their premium cabins become the domain of the passengers once regular service has been completed. Now Virgin Atlantic, which already has a stand-up bar for its Business Class passengers, has also come up with an exciting new concept for their Premium Economy passengers.
Premium passengers, traveling on the new Boeing 787 Dreamliner can stretch their legs and mingle with other passengers and crew in the front galley, located immediately behind the Upper Class bar. This bulkhead area has a mini-fridge and a water-fountain as well as being stocked with self-serve snacks, newspapers and drinks. Night-time flights will offer additional options such as chamomile tea and hot chocolate.
This new space offers passengers a destination to walk to and an opportunity to get out of their seats and socialize, something that is much needed on long trans-Atlantic flights.

Camcard

As a business traveler, you know the importance of exchanging business cards when you're on the road. But you also know how easy it is to lose someone's card and not have that important contact info when you need it. You remember sticking it in your pocket or handbag but when you go looking for it, you can't find it.
Now there's an app that will help keep your cards organized. CamCard allows you to:
Capture business cards by scanning them to your phone, thus storing all the contact information quickly and easily.
Go paperless by exchanging electronic business cards securely.
Manage all business cards by adding notes, setting reminders, organizing, tagging and sharing. You can even set it to notify you when your business contacts change jobs.
Sync across all your devices.
The app can accurately read cards in 16 languages and is available as a free app on both the iTunes store and Google store. This free version of the app allows you to scan up to 200 cards. If you or your company wish to invest in the professional version, visit the Camcard site for more information.