InSight Newsletter - July 2013


Traveling Safe for Solo Female Business Travelers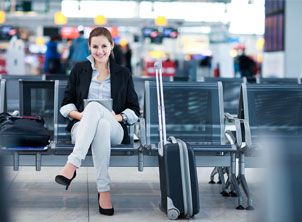 While it does seem that there has been plenty of negative publicity about solo female travelers recently, it's important to keep things in perspective. Most of what is written is about women who are traveling off-the-beaten-path in less than desirable circumstances. And bad things can happen anywhere. That doesn't mean you shouldn't travel outside your own town.
Of course a woman on her own can be a target, but there are things you can do to ensure your safety.

Dubai International Airport (DXB)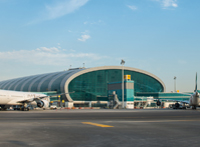 Dubai is considered the Gateway to Global Business Opportunities. The government has invested the oil wealth into building necessary infrastructure, allowing it to become the storage and distribution hub of the Middle East. There is a 10-year plan in place to spend $7.8 billion in airport improvements, with the expectation that by 2018 passenger capacity will reach 90 million per year. This will put Dubai International at the top of the list of world's busiest airports, surpassing London Heathrow.
>> More about about the Airport: Getting Around, Relaxing, Dining and Wifi

Airport Facebook VIP Program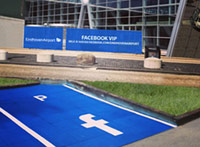 This month we highlight an interesting example of social media giving us a real-world benefit.
Eindhoven Airport - the second largest in the Netherlands - has found a fun way to embrace social media and engage its passengers. Airport management has developed a Facebook VIP program. Passengers who 'Like' the airport's Facebook page and fill in a form with their travel info are entered into a contest. Two winners are selected each month and awarded VIP perks at the airport.
The winners receive a free airport meal, fast-track security screening, personal accompaniment through the airport, and most interestingly free parking at a special Facebook-marked spot near the terminal entrance.

ICE - In Case of Emergency
ICE or "In Case of Emergency" is an app that could just save your life. The app stores important information for first responders and hospital staff to use in the case of an emergency. It gives them one-touch access to information that allows them to begin proper, informed care immediately. It also translates into a dozen languages so you can travel safely in Stockholm, Sapporo or Saigon.
The app can store:
A list of people to call -- can call directly from the app
Insurance information
Primary doctor's name and number -- can call directly from the app
Allergies
Medical Conditions
Medications
Any special instructions or other information you wish to provide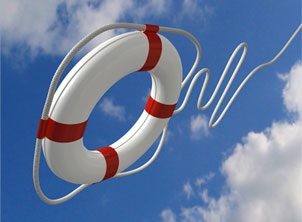 The app can be run from the lock screen on your phone, so that if you're unconscious, anyone can check your phone and easily access your info. This easy access to your personal information is definitely a trade-off between privacy and safety. If this is a concern, you can still use the app and simply enter a more limited set of information.

This particular app is only available for Android phones at a cost of $3.99, although Apple offers a similar ICE product for $0.99.