What Should You Know about Delta's Branded Products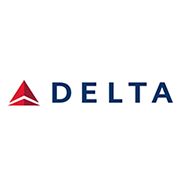 In an effort to redefine and differentiate its products to customers, Delta recently announced a rebranding of its fare classes. It will now offer five distinct classes of fares, each with its own specific characteristics. Your UNIGLOBE experts are here to clarify what this rebranding means for you.
What are the changes to the Premium Offerings?
Although there will be minor changes and improvements to amenities and seat covers, there are no substantial changes to the three premium offerings. The new Delta One product is what used to be known as Business Elite class. This is the front-cabin product available on long haul international or transcontinental flights.
First Class is found on domestic routes and remains the same it was previously. On short haul international routes, such as to Mexico or the Caribbean, it is called Business Class.
Economy Comfort class has been rebranded Comfort+ and is essentially the same as before, although it is the only economy-level class to offer new quilted seat covers.
What is changing with the Economy Products?
It is in Economy—with the introduction of the Basic Economy fare— that passengers will find the greatest change. While the new Main Cabin brand is the same as the old standard economy fare, there will now be an additional option available to those flying in economy.
Basic Economy has been available in select leisure markets for the last two years and is gradually expanding to more markets, particularly those routes where Delta is in direct competition with low-cost carrier, Spirit. This fare is currently only available on domestic routes as well as those to Mexico, Central America, and the Caribbean.
This new fare class is extremely restrictive as there are no changes or refunds allowed once the ticket has been issued—in other words, use it or lose it, no option to fly standby, no advance seat selection allowed, and no upgrades to Comfort+ or First Class are allowed (by any method—whether it be miles, upgrade certificates or a medallion complimentary upgrade).
The only difference between the Main Cabin and Basic Economy fares are the fare attributes; the onboard experience—such as food and entertainment options—will be exactly the same.
Why is Delta offering Basic Economy?
Delta is offering the Basic Economy fare in order to meet the demand of travelers who are looking for the lowest possible price and are willing to forgo flexibility in their travel arrangements in order to get it.
By not allowing advance seat selection for those purchasing this fare, Delta is also ensuring a better experience for those purchasing expensive last-minute tickets. Previously, those buying discounted tickets could hold seats well in advance, leaving only middle seats available to those who purchased more expensive fares at the last minute.
With the exception of the new Basic Economy level, the changes are relatively minor. Your UNIGLOBE agent will be happy to help you determine which fare class will best suit your needs.