Insight Newsletter - June 2015


How are Hotels Catering to the Wellness of Business Travelers?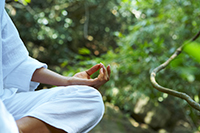 As frequent travelers know, it's more difficult to maintain a healthy lifestyle when you're always on the road.
In a recent survey, 41.7% of business travelers said that they exercise less while traveling, 38.7% said that their sleep habits were worse than at home, and 12.6% said that the gym was the most important factor when choosing a hotel.

Sacramento International Airport - SMF

Sacramento International Airport bills itself as the Gateway to Northern California. This smaller, less congested airport may be a more logical option than San Francisco, Oakland or San Jose, for travelers heading to Lake Tahoe, Napa, Yosemite, and the north coast of California.

Delta's New Meme-tastic Safety Video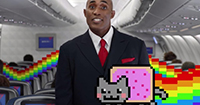 In an effort to engage and entertain its passengers, Delta has introduced the latest in its line of safety videos. While the video includes the standard shots of a flight attendant running through the usual safety speech, it also introduces 25 of the Internet's best-loved memes, a mash-up of such characters as Keyboard Cat, Dramatic Chipmunk and Screaming Goat.
Not only is the video an homage to YouTube, which is celebrating its 10th anniversary, but it's an innovative approach to getting passengers to watch the routine onboard safety announcement. Posted on Delta's YouTube channel a week ago, it has already received over 4 million hits.
While those passengers who are familiar with the online phenomenon of memes think this is a fun, trendy way to cover the serious topic of in-flight safety, reactions to the wacky video have been mixed. It appears there are many people who don't obsessively study online memes and who may not recognize or understand what they're watching. However, the airline is counting on the wow-factor of its new video to keep passengers watching, instead of ignoring, its pre-flight safety procedures

BestParking App

BestParking is a parking search engine that helps you find the cheapest and most convenient parking facilities in 105 cities and 115 airports throughout North America. Over 850,000 monthly users rely on the website and apps to compare parking rates at over 12,000 parking facilities.
Motorists can search for parking by neighborhood, address, cross street or attraction. All parking garages and lots will appear on the map, along with such details as address, indoor/outdoor, capacity, valet or self-park, electric vehicle charging stations and more. The app will then run an instant rate comparison, returning all results for the allotted time period.
Reservations can be made at 80+ airports, with both short and long-term parking supported.
The BestParking app is available as a free download for iPhone, Android, and Blackberry 10.