InSight Newsletter December 2015


Eating Healthy While on the Road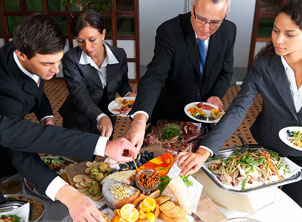 Eating properly while on the road can be tricky, especially with changes in time zones, hours spent in airports, living in hotels, business meetings at all hours and more.
It's easy to grab fast-food on the run, but as more and more of us pay attention to what we eat, this really isn't an acceptable option. And for those following any kind of restricted diet, your choices are even more limited.

Houston George Bush Intercontinental - IAH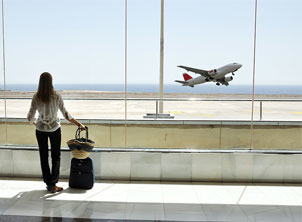 Houston's George Bush Intercontinental (IAH), at more than 10,000 acres, is easily one of the wealthiest landowners of any airport in North America. With Air New Zealand initiating flights this month to Auckland, it is also one of the very few airports in the world to offer non-stop service to every continent (we're being generous by considering Oceania as the continent instead of just Australia). Enhanced by recent renovations, it's an efficient, reliable and comfortable connection point.

Mileage Plus Redemtion Shop at Newark

Open since mid-November, the Miles Shop at Newark's Terminal C looks like many other airport retail outlets. You can buy toys, clothing, electronics, luggage and other travel essentials. Where this shop differs is in the currency. All items in the shop can be purchased using your United Mileage Plus miles.
With prices ranging from 600 to 50,000 miles, the shop aims to provide travelers an additional way to redeem their miles beyond the traditional travel options. For those opting to pay with cash or credit cards, you'll earn 5 miles per dollar spent.
The is open through the holiday season and United and OTG, its retail partner for Newark airport will determine what to do with it in the new year. OTG also operates most of the food and beverage outlets in Terminal C and several of those have been accepting payment in miles for restaurant purchases for over a year now. Expect to see more airlines and airports offering creative mileage redemption options in the year ahead.

Outsmart Traffic with Waze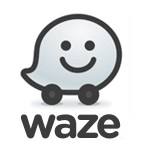 Avoid traffic jams with the most reliable real-time navigation app. Waze has 50 million members contributing up-to-the-minute information, from accident alerts to the cheapest gas stations. Other notifications—traffic slowdowns, speed traps, and construction zones—are just as helpful. Plus, hands-free voice controls make it safe for solo drivers.
So, how does it work?
After typing in your destination address, users just drive with the app open on their phone to passively contribute traffic and other road data, but they can also take a more active role by sharing road reports on accidents, police traps, or any other hazards along the way, helping to give other users in the area a 'heads-up' about what's to come. In addition to the local communities of drivers using the app, Waze is also home to an active community of online map editors who ensure that the data in their areas is as up-to-date as possible.
The app is available for free in the Google Play, iTunes and the Windows Phone Store