Trusted Traveller programs expanding globally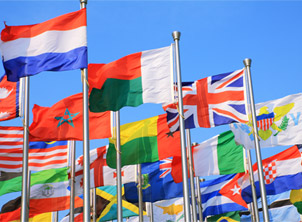 The Global Entry program has been available for over 10 years and is a lifesaver for many regular travelers. Over the same period, many other countries have created similar programs for their citizens and we are seeing an increasing number of them offering reciprocity with the US. If you detest waiting in customs and immigration lines, you UNIGLOBE Travel expert has the rundown of programs to speed you from gate to curb
For those that don't know, what is Global Entry?
Global Entry is a program run by the Customs and Border Protection agency of the Department of Homeland Security. It is intended to provide expedited entry procedures to low risk travelers. In order to qualify for the program, you must be a citizen or permanent resident of the US, or a citizen of one of seven countries which offer reciprocity. In addition, you must pass a background check of both criminal and customs-related offenses. The full eligibility criteria is listed on the Global Entry website.
The application process involve an application form, an interview and a non-refundable fee of $100.
Once granted access to the program, members arriving in the US can proceed directly to a series of specially marked kiosks instead of the regular immigration lines. Users scan their passport, have their fingerprints scanned and answer a few brief questions on a screen. After that they proceed to baggage claim by showing an immigration officer the receipt from their kiosk. Most times, this entire process takes just a few minutes from start to finish.
I only travel internationally once or twice a year. Is it worth it?
Yes. Even for infrequent travelers, this is a great program. It is very affordable at just $100 for 5 years. It can be particularly valuable if you arrive on an international flight and have to make a tight connection to a domestic flight.
Also, Global Entry will qualify you for use of the TSA Pre✓ security lines even when travelling domestically. Many travellers register for that service alone at $85 for five years.
Can I join programs from other countries too?
Some countries offer programs specifically for US Global Entry members, while others have programs open to any US citizen.
Reciprocal Programs (Global Entry Required)
Canada was one of the first countries with an integrated program with the US. The program, called Nexus, is a fully bilateral program – participation in the program grants expedited entry to both countries, even if the point of origin is from another country. In fact, joining Nexus automatically grants you access to Global Entry.
Here's the interesting part - Nexus only costs $50 (for 5 years). So, if you already have Global Entry and regularly travel to Canada, you can add Nexus for only $50. However, if you do not yet have Global Entry, apply to Nexus for $50 and you will have access to BOTH programs. The only downside is the more limited set of locations of Nexus enrollment centers and you'll have to submit to an interview with Canadian government officials.
Mexico – Viajero Confiable offers expedited entry to Global Entry participants for 1461 MXN for 5 years.
Netherlands – The Dutch Privium program offers reciprocity for Global Entry participants for 121 EUR per year.
South Korea – The Korean entry system (SES) offers reciprocity for Global Entry participants for $100 for five years.
New Zealand – Upon arrival in Auckland, Christchurch or Wellington, US Global Entry participants are granted access to a dedicated arrivals lane for clearing New Zealand customs and immigration. No registration or fee is required.
Non-Reciprocal Programs (Global Entry not required)
The UK is the newest program available, with the recent launch of UK Registered Traveller. It is open for registration by US citizens at a rate of £70 for the first year and £50 for each year following. As the fee is quite high, it is intended only for regular UK travelers and the criteria matches that. In order to qualify, you must either hold a valid visa to the UK, or have traveled there as a visitor at least 4 times in the past 2 year.
Germany offers a program called EasyPASS-RTP which provides expedited entry through automated eGates. Registration is available at enrollment centers in eligible airports and can be available for immediate use. There is no enrollment fee.
Australia offers an expedited entry option called SmartGate. This self-process option allows travelers to avoid waiting to see an agent. It is open to US citizens, and requires no registration or fee.