What is the worst part of air travel? In an informal survey of regular business travelers the answer was clear: security. Airport security has gotten the reputation for being slow, frustrating, and inconsistent. The Transportation Security Agency recognizes that frequent fliers loathe security, but their attempts to fix the problem--such as a contest with a $15,000 prize for the best innovation--haven't borne any noticeable fruit yet. For some information on how to best navigate airport security, we turn to travel expert Road Warriorette.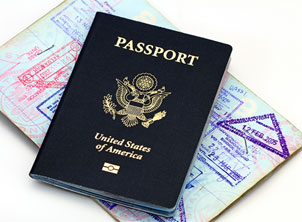 Can I pay for faster security screening?
While the TSA is trying on their own to make security better, there are ways you can improve your security experience. TSA Pre-check costs $85 for five years, and after a pre-screening and interview process you can go through security without taking off your shoes or removing your laptop from your carry-on. It can be a huge time saver and for many is well worth the cost. (Note: Global Entry, which costs $100 for five years, gets you expedited re-entry after international travel along with TSA Pre-check. For more information, see the April issue of InSight.) Another fee-based program is Clear. The cost is higher than Pre-check at $179 per year, but you get to skip the line straight to screening after a quick biometric scan.
Are airlines doing anything to affect long wait times?
Since airlines are affected when security lines are slow, they are stepping in to help as well. Last month Delta announced several initiatives to speed up airport checkpoints, just in time for the busy summer travel season. They have purchased a stake in Clear, offering discounts to Skymiles members. Delta CEO Ed Bastian said they are also offering the TSA additional staffing to help clear the lines more quickly.
Going even beyond staffing assistance, Delta recently unveiled their "innovation lanes" at a new and improved TSA checkpoint in Atlanta. Based in part on security checkpoint practices from London's Heathrow airport, the design has a number of ways to reduce the time it takes to go through security. One key feature is the automated conveyer belt to bring empty bins back to waiting customers and route bins needing additional screening to a separate area automatically. Both of these free up TSA manpower to focus on screening rather than moving bins around. Another clever idea is the additional "divestment points" for putting belongings through the x-ray machine. This way travelers don't get stuck in a bottleneck behind slower people, and can get to screening more quickly.
Since launch less than a month ago Delta has seen a 10% improvement. It may not sound like a lot, but that 10%, especially in a huge airport like Atlanta, could be the difference between you making your flight and not. The fact that Delta thought up and implemented the new design in two months is impressive. Will it ultimately be successful? Frequent travelers across the country will be watching closely to find out.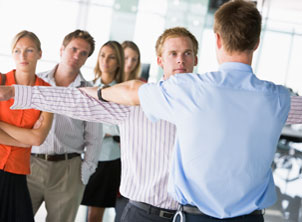 What can I do to speed up security?
The TSA has never been known for speed and efficiency, but recent budget cuts have exacerbated existing issues. During summer months, an influx of infrequent travelers can slow security to a crawl. For those travelers that have to use traditional security screening, here are some tips to make security as painless as possible.
Wear shoes that are easy to take off and put back on. Slip-on shoes, rather than those with complicated buckles or laces, will speed your progress through the screening line.
Have your ID and boarding pass ready to go before you get to the front of the line. People fumbling in their wallets and purses slow the process down for everyone behind them.
Pack items that need to come out during screening in easy-to-access locations. Laptops and liquids bags should be able to come out of your bag quickly.
Once you're through the screening, pick up your belongings from the conveyer belt and move out of the way. It is common for people to stand there and pick up each individual item, placing it carefully back in their suitcase. Unfortunately this blocks everyone else from getting to their items, slowing down the line dramatically.
While security checkpoints are not the most fun parts of travel, there are ways to improve and speed up the process. Don't be surprised to see technology used more in the future to reduce time spent waiting in security lines.