An international business trip can be a very stressful undertaking. Not only do you have the normal aspects of work travel to contend with, but it's easy to get bogged down in the additional details of overseas flights, hotels, and foreign cultures. We asked travel expert Road Warriorette about the best ways to prepare for an international business trip.
What documents do I need for traveling internationally?
Virtually all international travel requires a passport, so make sure you apply for one well in advance of your trip. Same goes for renewal--with the upcoming ten-year anniversary of the WHTI, the US State Department is anticipating increasing delays for processing renewals. If you don't have much notice, there are ways to expedite your request but they cost extra.
Many countries require a visa for business or personal travel. To find out if the country you are visiting is one of them, ask your UNIGLOBE Travel agent.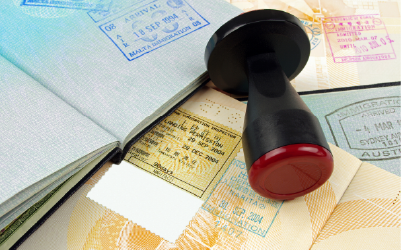 Tip: Once you have your passport and visa in hand, take photos of them and upload them to a cloud site like Dropbox or simply email them to yourself. This way if they are lost or stolen you have a copy you can access from anywhere.
What is the best way to get from the airport to my hotel?
There are many reliable modes of transportation in most countries. However, when you don't speak the language or you are unfamiliar with local customs it can be challenging to know which way is best. For travel to developing countries I recommend using your hotel's car service. Contact the hotel a few days before your trip and give them your arrival information. It may be a little more expensive than a taxi, but the cost is well worth it.
Before you leave, print out the address and phone number of your hotel and your office, as well as any other places you anticipate needing to go, both in English and in the local language. This is especially helpful in locations that use a different alphabet from you.
Is there anything I can do to make sure I don't get sick?
There is no foolproof way to prevent illness, but there are several smart things you can do to minimize the risk. First of all, check with your doctor in advance of your trip to find out if you need any vaccines prior to travel. He or she may also be able to write prescriptions for commonly needed drugs, including antibiotics or antimalarials. Depending on any specific health risks, your doctor may have other specific recommendations. For example, I traveled to Mexico when I was 7 months pregnant. The only way my doctor would give the okay is if I only ate cooked food--no raw vegetables or fruit.
There are many places around the world where tap water isn't safe to drink for foreigners, including parts of Asia and Latin America. In addition to drinking bottled water, remember that ice is frozen water, so if you're not sure of the source don't have any iced beverages.
Finally, there are several medications that are good to carry. In addition to any prescription ones that your doctor recommends, I suggest ibuprofen, Pepto Bismol, an antihistamine, and a sleeping aid if needed.
Tip: If you decide to bring prescription medication with you make sure they are in their original bottle with the prescription label as some countries are strict about the import of various drugs/medicines.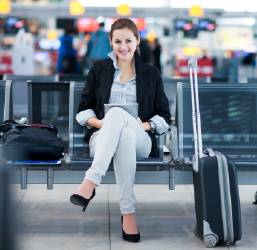 Are there other resources I should check before my trip?
Check the US State Department website or your UNIGLOBE Travel agent for travel advisories before you leave. There are frequently health, weather, and even violence advisories for various parts of the world. Best to be informed before you go!