InSight Newsletter - December 2012


Travel & The Holiday Season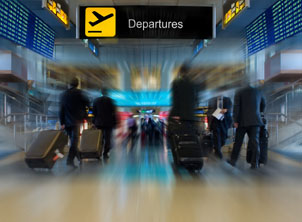 With the festive season just around the corner, many of us are thinking about our holiday plans and what gifts to buy. However, this doesn't mean that traveling for business gets put on hold. For the frequent business traveler, heading into a more-choatic-than-normal airport filled with new travelers, can cause added stress.

Welcome to LaGuardia International Airport (LGA)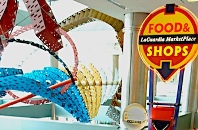 LaGuardia Airport, the smallest of New York City's three main airports, has traditionally been known as a local NYC airport, used only by those arriving in or departing from NYC. However, once Delta Air Lines acquired the majority of US Airways slots and gates at LaGuardia earlier this year, they've structured their flights to operate it as a domestic hub. This increases the likelihood that you'll connect at LaGuardia, even if NYC isn't your ultimate destination.
>> More about about the Airport: Getting Around, Relaxing, Dining and Wifi

Free Calls From Denver Airport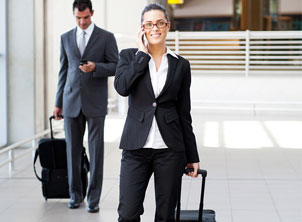 The international airport in Denver is the first in the world to offer guests free calls to global numbers. You will find over 200 landlines scattered throughout the airport which offer travelers a 10 minute complimentary phone call. Longer calls are subject to a charge of $0.25 per minute, plus 15% tax. The service will come in handy if your cell phone battery dies or you simply want to avoid roaming charges.

News From Around the Globe
When heading to a new city for a meeting, it is always nice to know what is making the news locally, the City Papers app lets you do just this. With over 3,000 English language newspapers from around the world it is easy to find out what is making headlines. Or simply use it to stay informed on world news, places you've lived and the hometowns of friends and family. Available on Apple devices