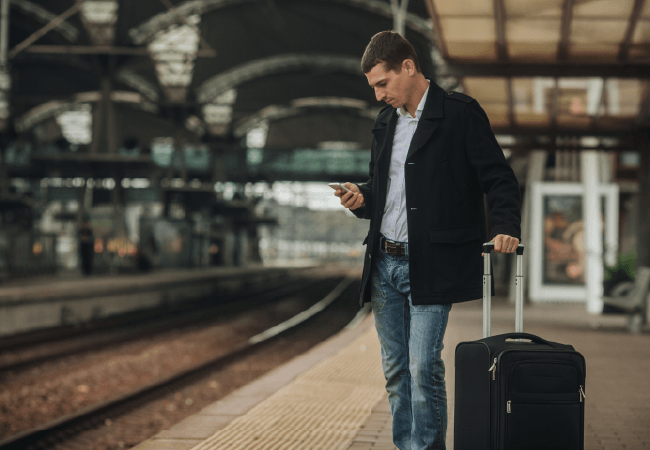 A trend has been sweeping the business travel world for the last few years: so-called "bleisure" travel, or trips that combine business and leisure into one. We asked business travel expert Road Warriorette to weigh in on the best way to work and play on the same trip.
What is "bleisure" travel?
It's not exactly a new concept, but has been getting a lot of press lately. Bleisure travel is combining some fun time into your business trips. You could spend a few days at the end or beginning seeing the sights, go directly from your work trip to vacation, or even bring family along with you for a getaway. The idea is that busy professionals need to find time for fun wherever they can!
Will I get in trouble with my boss?
When contemplating bleisure travel it is critical to make sure you are following your company's travel guidelines. Most corporate travel departments have regulations that will go into detail about what you can and can't do. Be very, very careful not submit any personal charges on your expense report. At the same time, many corporations have deals with hotels and rental car companies that employees can utilize for personal travel.
What is the best way to bring my family on a business trip?
Plenty of people bring their families along with them on business trips. However, it's helpful to make sure that they won't interfere with your ability to get your work done. Before my children were born my husband came with me on several business trips, and he entertained himself with no problem while I went to the office. Once our kids were born it became tougher for them to come along. It was difficult for one person to care for a baby in a small hotel room, and I would feel conflicted leaving them alone while I went to work. Now anytime they come with me as part of a business trip they join me after the work part is over, rather than being there the whole time. That allows me to focus on work when I need to, and family once work is done.
What is the most memorable bleisure trip you've taken?
About five years ago I had work in San Francisco. After I was finished with business my husband joined me and we drove out to Napa Valley. We spent three glorious days tasting incredible wine, eating amazing food, and sleeping a lot.
What if I don't have much extra time to spend at my destination?
Even if you don't have extra days to spend seeing the sights there are plenty of things you can do in a couple of hours. A few years ago I was working in the suburbs of Boston, and had an evening with no work engagements. I took a train into the city, walked along the Freedom Trail, had a phenomenal lobster roll at Neptune Oyster, got dessert from Mike's Cannoli, relaxed in a park, and overall had a delightful evening. The entire excursion took about three hours, and I loved every minute.
Who cares if it's technically "bleisure" travel or not! If you have a couple of hours, get out and see the city you are in. You'll learn a bit about a new place, and it will feel a lot more like a vacation and less like work