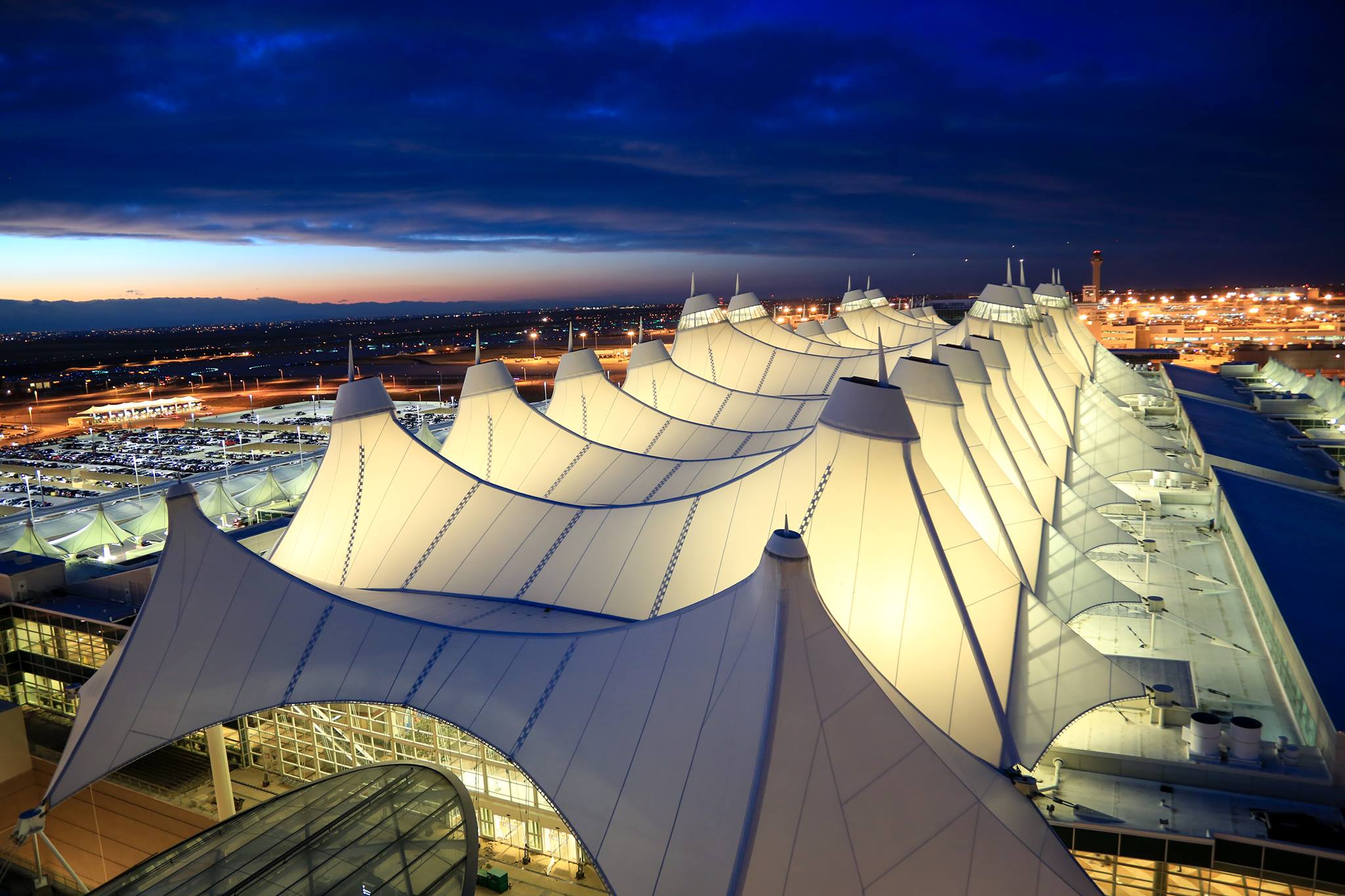 Denver International Airport is the largest airport in the U.S. by land area and one of the largest in the world. Whereas many airports are constrained by the city around them, Denver built the airport in the middle of farmland well outside the city. This has made it a challenge to get to the city center with taxi rides exceeding 45 minutes and costing $55. In April 2016, a new train line was opened connecting the airport to Union Station in 37 minutes at a cost of $9. The airport's most distinctive feature is the spiked-tent roof meant to mimic the snow-capped Rocky Mountains.
Getting Around: Airport operations at Denver are split into 3 parallel concourses: A, B, and C. Concourse B handles exclusively United Airlines, Concourse C is home to Southwest and Alaska and Concourse A has all other airlines along with international arrivals on United and Southwest. The concourses are connected to each other and the main terminal building (housing check-in & baggage claim) by an efficient underground train. Moving from one concourse to another is quick and easy. The only consideration is that the concourses themselves (particularly B) are quite long. However, there are ample moving walkways to speed you along.
Relaxing: The concourses at Denver airport have large windows, providing fantastic views of the Rocky Mountains. This provides numerous opportuntites to find an unused gate area to sit and enjoys the views. For a unique perspective, there is a bridge connecting Concourse A to main terminal which provides a great viewpoint, but no chairs.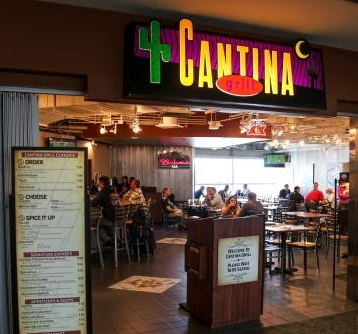 Dining:Concourse A features Denver Chophouse & Brewery which is known for its popular downtown location - and you get exactly what you'd expect: steaks and beer. There is variety, as they have an creative selection of sandwiches and salads as well. For a quick bite in Concourse B, head to the upper level at the center of the concourse to try Cantina Grill where you can get an excellent, made-to-order burrito to go.
Wi-Fi: Unlimited free wifi is available throughout the airport using network "DEN Airport Free WiFi'".
Official website: www.flydenver.com
To read our previous airport reports, click here.