InSight Newsletter -- October 2016


Delta's New London Heathrow Move
Delta Airlines recently moved all their flights to or from London's Heathrow airport from their former home in Terminal 4 to Terminal 3. To explain the strategy behind this, as well as the benefits to frequent travelers, we turned to business travel expert

Road Warriorette

.

Detroit Metropolitan Airport - DTW
Motor City's airport is a major hub for Delta Airlines, and one of the airline's gateways to Asia and Europe. With the completion of the McNamara Terminal in 2002, Detroit Metropolitan has led the way among U.S. airports for efficient design. On international flights, passengers can disembark from two aircraft doors onto dual jetbridges, not just one. Domestic arrivals are streamed directly into the terminal, while international arrivals head downstairs to a Customs processing area that can handle as many as 3,200 people hourly. Speedy, friendly service is a DTW hallmark, say many Detroit Metro veterans.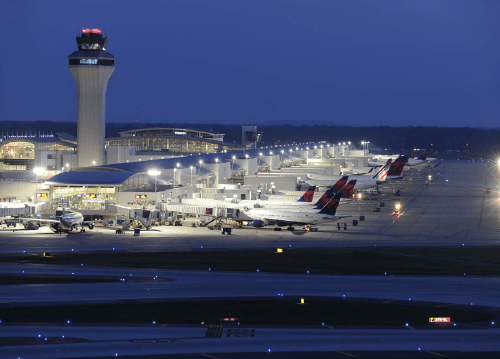 *image from Metroairport.com

Flying with Lithium Batteries
The Samsung Note 7 has been the recent subject of a recall due to batteries catching on fire. (Here are instructions for exchanging your phone.) If you haven't yet exchanged it please note as of October 15, 2016, the US Department of Transportation, with Federal Aviation Administration and the Hazardous Materials Safety Administration announced the ban of all Samsung Galaxy Note7 smartphones on all air transportation in the United States. Meaning the device cannot be brought on a flight either as carry-on, in checked baggage or shipped as air cargo.
Beyond the Note 7, there are plenty of devices that people frequently travel with that have lithium batteries. There are some restrictions on which batteries are allowed, and whether or not they can go in checked or carry-on baggage. For example, do not put spare batteries in checked baggage. If you must gate-check your suitcase, remove all spare batteries from your baggage and put it in your carry-on.
For more information about your specific device, see the US Department of Transportation page on Traveling With Lithium Batteries.

Sleep Cycle Alarm Clock
This month we are featuring the app Sleep Cycle Alarm Clock which analyzes your sleep cycle so it can wake you up in your lightest sleep phase. Meaning you wake up ready to tackle the day no matter what part of the world you are in!

Your first thought might be how does this work and why should I bother? Well the secret to waking up easily is all about timing. The Sleep Cycle Alarm Clock tracks your sleep patterns by identify movements through sound. The app then wakes you up during a light sleep phase. Waking up in this phase is important because it's the phase that you wake up in when you are naturally rested without an alarm.

It is free to download in the Apple and Google play stores and is the perfect resource to have ensuring you are ready for any meeting.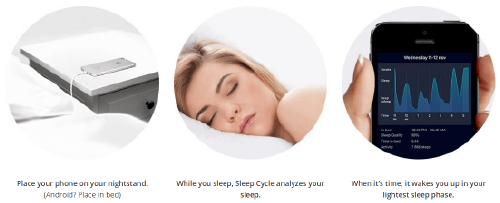 *image sleepcycle.com