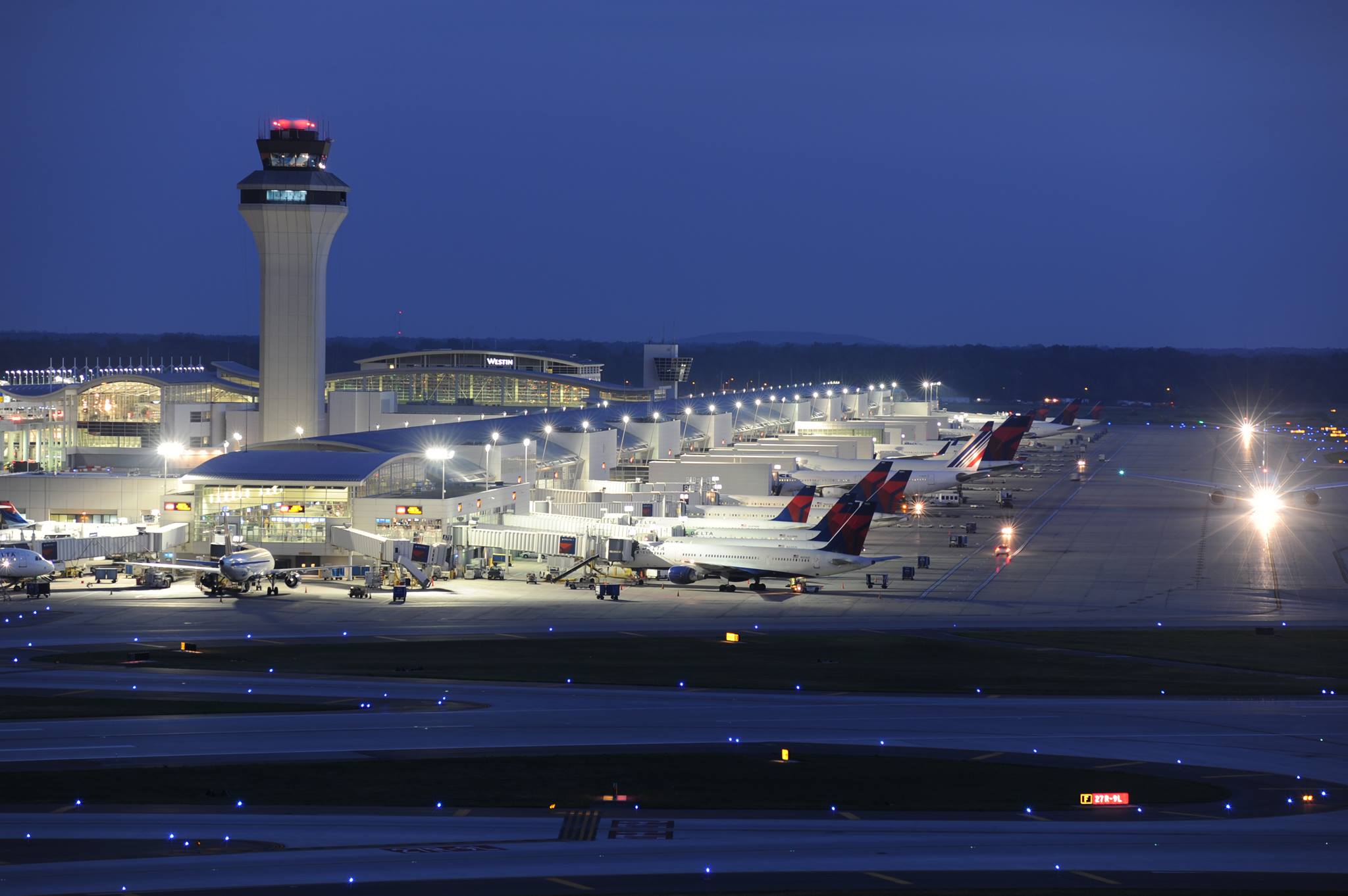 Motor City's airport is a major hub for Delta Airlines, and one of the airline's gateways to Asia and Europe. With the completion of the McNamara Terminal in 2002, Detroit Metropolitan has led the way among U.S. airports for efficient design. On international flights, passengers can disembark from two aircraft doors onto dual jetbridges, not just one. Domestic arrivals are streamed directly into the terminal, while international arrivals head downstairs to a Customs processing area that can handle as many as 3,200 people hourly. Speedy, friendly service is a DTW hallmark, say many Detroit Metro veterans.
Getting Around: The airport has 2 terminals – McNamara (concourses A, B, C) which handle Delta and its partners Air France, Aeromexico and Virgin Atlantic, and the North Terminal (concourse D) which is home to all other airlines. The terminals are connected by an airport shuttle that departs curbside every 10 minutes and makes stops at the Westin Hotel and at the Ground Transportation Center. McNamara's A gates are along a 1-mile long concourse, which features an overhead monorail (the Express Tram, or "red train") along with moving walkways. There is a mid-concourse tunnel to connect travelers to concourses B and C.
Relaxing: On multi-hour layover, or if your flight requires a very early wake-up call, consider checking into the on-site Westin Detroit Metropolitan. There are day rates available for the guest rooms (choose the fourth floor or higher to avoid lobby noise), and day passes to use the fitness facility and pool. On shorter visits, check out the light and sound show in the tunnel connecting concourses A with concourses B and C. Near gate A40 there is a relaxing water feature - in the midst of a bustling part of the terminal. Adjacent to that you can channel your inner George Clooney to recreate the poster movie from the 2009 movie Up in the Air.
Dining:You might not expect to find good sushi in this part of the world, but DTW's Sora Japanese restaurant more than meets expectations. Located opposite Gate A35 in the McNamara Terminal, it's a casual, Japanese comfort-food kind of place, noted for its hearty udon noodle soups and maki rolls, including the Great Lake Roll with salmon, two varieties of tuna, asparagus, cucumber and avocado.
WiFi: DTW has partnered with Boingo to offer travellers free WiFi. It can be accessed by selecting "Detroit Airport WiFi'" and launchinmg your browser.
Official website: www.metroairport.com
To read our previous airport reports, click here.