InSight Newsletter -- February 2017


The Lowdown on Basic Economy Fares
American
Airlines has recently joined Delta and United in offering a new type of low-cost, no-frills fare. While there are similarities between Basic Economy offerings, there are differences too. All the minute details can be overwhelming, so we spoke to business travel expert
expert Road Warriorette to get some clarity.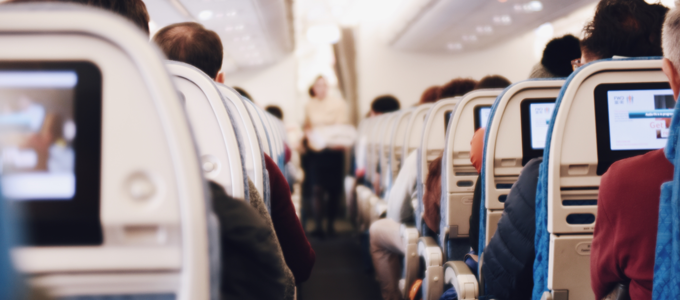 Minneapolis–St Paul International Airport (MSP)

Minneapolis–St Paul International Airport is one of Delta Air Lines' major hubs. Its importance in the Delta network give the airport one of the highest number of non-stop routes per capita of any US airport. In addition to the long list of destinations throughout the US and Canada, the airport has routes to several destinations in Mexico, Central America and the Caribbean, along with 5 European cities and Tokyo. Here's what you need to know about Minneapolis–St Paul International Airport:. >> Here's what you need to know about Minneapolis Airport

Clear Program Expanding to New Airports
Airport security is the bane of many a frequent traveler's existence, causing headaches, delays, and frustration. There are several programs available to make security go faster, including Clear. (For more information see the July issue of InSight.) Clear is a private trusted-traveler program that uses biometric identification to provide you a shortcut to the front of the security line. As of the end of last year, they were available in 18 airports. During the first quarter of this year, they are expanding to an additional five: New York LaGuardia, Atlanta, Los Angeles International Airport, and Minneapolis-St. Paul. This will bring the total to 22, including most of the heavily trafficked airports in the country.
If the $179 annual price seems steep, there are discounts available. Delta purchased a stake in Clear last year, and Skymiles members are offered substantial price breaks: Diamond Medallion customers receive a free annual membership, while Platinum, Gold, and Silver members pay $79, and general Skymiles members pay $99.
*photo courtesy of www.clearme.com/home

My TSA App
Answers to the most frequently asked questions in the convenience of a single app. Search whether you can bring items with you through the checkpoint onto the plane, information on ID requirements, liquid rules as well as tips for packing and dressing to speed through security all before you leave your home with the My TSA app.

This app is your in-hand resource to efficiently get through security with minimal delays.


It is free to download on both the App Store and Google Play.