InSight Newsletter - March 2013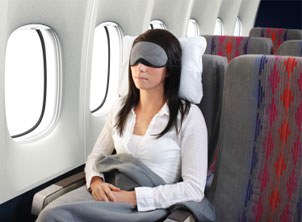 When it comes to jumping time zones, some seasoned travelers simply tough it out. This may work for a few people, but often is not the best solution. There are some great tricks that can help minimize the effects of jet lag when trying to sync up your internal clock with your new destination. Follow these simple steps before you leave, on the plane and the day you arrive to minimize the impact jetlag has on your body.

Welcome To Los Angeles International Airport (LAX)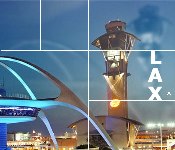 LAX holds the distinction of being the fifth busiest airport in the world and to accomodate their growing number of passengers the airport has undergone quite a bit of construction over the past few years. The newly renovated Tom Bradley Terminal is equipped with larger gates and waiting areas to comfortably accommodate the increased passenger loads for the new generation of aircraft. There has also been the addition of a premier dining hall and more retail shops.
>> More about about the Airport: Getting Around, Relaxing, Dining and Wifi

Where Are All the Airport Body Scanners?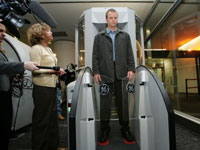 You may have noticed the decreased number of body scanners in airports these days, or even their lack of use. Last year the TSA removed 76 machines from some of the nation's busiest airports. Other airports moved their body screeners to a private area out of view from the general public in the security area.
After a detailed investigation due to growing concern about the images these machines were producing, the TSA will end their contract with OSI Systems' Rapiscan unit for the software. This decision was made after Administrator John Pistole concluded the company couldn't meet a congressional deadline to produce generic passenger images.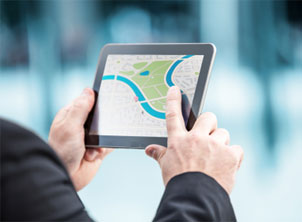 It never fails, you are in a new country where your data plan doesn't include coverage and you need to get online. Before racking up a massive data phone bill, it is best to look for wifi hot spots, finding one however, can be tricky; An app called FreeZone can help.
The Freezone app scans and connects you to local free wifi networks in your current area. Results are delivered on a map and you can connect instantly. It is important to note that you should be cautious entering in any passwords or pin numbers when using a public wifi network. We recommend saving these activities until you can be on a secure connection. FreeZone is available in the Play Store and a similar app is available on iTunes.