InSight Newsletter - April 2013


Packing Effectively in the Era of Carry-On Luggage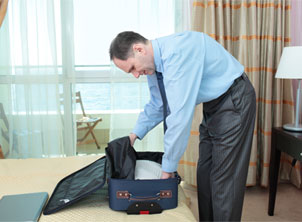 With pretty much every airline charging for checked baggage and many businesses trying to cut travel expenses, the current trend is to travel with only carry-on luggage. This means learning to pack effectively. Although difficult, once you try it, you'll probably love no longer lugging over-stuffed, heavy bags

Welcome To Chicago Midway Airport (MDW)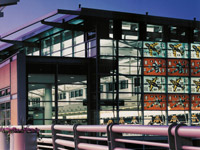 Midway International Airport was Chicago's first municipal airport - opening in 1927 - just six months after Charles Lindbergh made his historic flight across the Atlantic. Today it is one of the fastest growing airports in the nation. It offers flights to over 60 destinations, with Southwest Airlines holding the largest market share.

>> More about about the Airport: Getting Around, Relaxing, Dining and Wifi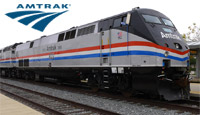 Amtrak's recent ad campaign claims that they are "re-inventing business travel". The focus of the campaign is their Acela Express route - Boston - New Haven - New York - Philadelphia - Baltimore - Washington, DC. The focus is on everything the train offers that the plane doesn't. There are no time-consuming security checkoints or removing of shoes. You don't have to shut down your electronics and you can pass the journey working (if you want) as there is free Wi-fi onboard, along with plug-ins for your computer. Maybe best of all, is the ample leg-room and the ability to move around, socializing as you wish.
In a comparison of a one-way trip between New York and Washington, DC (including cab ride at either end): Train - $279 with a total travel time of 3:15hours. Plane (La Guardia to Reagan National) - $370 with a total travel time of 2:05 hours. With a check-in time of 45 minutes at the train station and an hour at the airport, the plane is the winner, by an hour, when it comes to travel time. The train, however, wins when it comes to price and attributes. (All fares and times are approximate and based on specific dates and times of travel.)
While it may make sense to travel by train in the Northeast corridor, it obviously doesn't when distances between cities are greater. Next time you need to travel a short distance, though, you might consider a relaxing rail trip vs a stressful airport experience.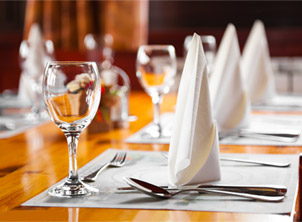 A hotel concierge is your go-to person when you need dinner reservations, but what happens when you're staying in a limited-service hotel? If you have the Open Table app on your Smartphone you can make your own reservation in a matter of minutes.
Enter your location, add a date, time and number in your party and it immediately shows you which restaurants match your requirements and have available tables. Select a restaurant and up pops a choice of times, menu, reviews and a description. Make your reservation and email an invitation directly to your dining companions.
Open Table
is a free app, available for iPhone, Blackberry, Android, Windows phone, iPad and Kindle Fire.