Increased Security Screening for Inbound US Travel
The travel and security restrictions have been in the news lately with a constantly changing set of regulations. All these changes have been confusing for those that travel internationally. The latest policy, effective July 19, should provide some predictability to the situation. Our UNIGLOBE expert answers some questions on the latest policy.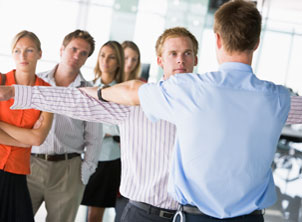 What is the latest travel security policy?
Following 4 months of restrictions on laptops in the cabin of flights from select middle east and African airports, the U.S Department of Homeland Security (DHS) and issued a new directive that applies to all direct flights to the US from foreign countries.
The unified policy means that there are no new restrictions of any type of electronic devices on the aircraft, provided that the airline can deliver an appropriate level of security screening at the departure airport. In conjunction with this, those laptops are once again allowed from the previously restricted points of origin as they have enhanced their security screening.
What does this mean for my travel plans?
The new DHS policy indicates that passengers departing to the US will undergo enhanced screening, but was intentionally vague about what that includes. The additional screening will focus on thorough examination of electronics such as laptops, as well as increased security checks around the aircraft. You can expect to see more canine teams in airports and an increase in explosive trace detection ("swabbing") on electronics.
The enhanced screening will certainly increase the time it takes to pass through the security checkpoint at the airports so most airlines are encouraging passengers to arrive three hours prior to the flight. Additionally, as there may be additional screening at the gate, travelers should proceed immediately to the gate area to ensure that they have adequate time to board.
Finally, with the increased focus on electronic devices, ensure that all electronics are charged so that you can turn them on as this may be required at certain checkpoints.

Are there any benefits to this?
In addition to making travel safer for everyone, the thorough screening will allow for a more predictable travel process. Over the past 4 months, there was concern that the limited laptop ban for 10 foreign airports would be expanded to all US flights, including domestic. This would have had a major impact, particularly for business travelers. The new regime allows for laptops to fly once again.