How to Choose a Carry-On Suitcase
For frequent business travelers choosing the right carry-on is critical. There are a number of features to consider, some that apply to everyone and others that are about personal preference. We consulted with business travel expert Road Warriorette to find out the best way to choose a carry-on suitcase.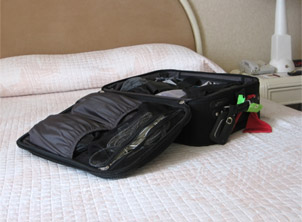 What are the top things I should look for?
The number one criteria for a quality suitcase is construction. Is it well made and sturdy? Do the zippers close and open easily? Are there loose threads?

Be sure that it fits within the size guidelines for your airline. In the US a carry-on is required to be no larger than 9"x22"x14" and weigh no more than 40lbs. In Europe the sizing requirements are much more varied, so for frequent European travel you may need a smaller bag.

There are also other things to consider. How many pockets does it have? Are the pockets in the right place for your needs? Is the handle long enough for your height? Is the grip comfortable? How much interior space does it have? How much does it weigh?

Walk around with the bag and get a good feel for it. Try picking it up and raising it like you would if you were placing it in an overhead bin. See how smoothly it rolls and how easily the handle extends.
Are spinner wheels better?
There is a great debate between business travelers about spinner wheels, and whether they are the best choice. The answer is that it really depends on how you use your suitcase. Suitcases with spinners are very maneuverable, which is great for tight spaces like airports, and feel very light to pull. However, they don't work especially well on bumpy surfaces like cobblestones, and can be prone to breaking under such use.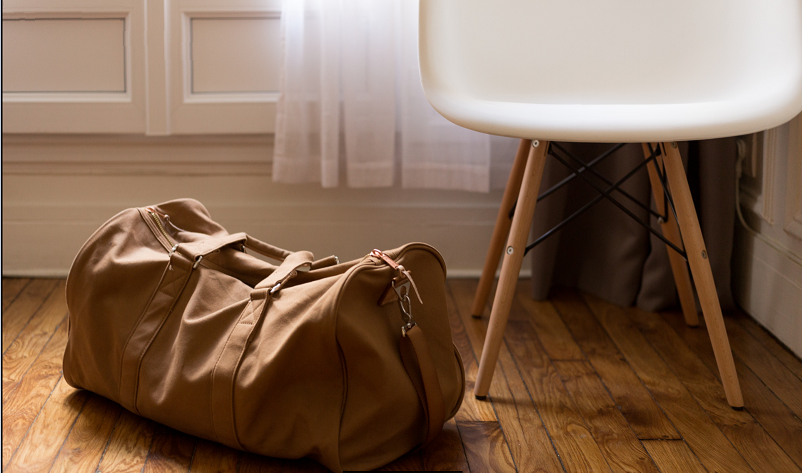 Do I have to spend a lot of money to get a good suitcase?
Frequent business travelers should consider their carry-on an investment and spend as much as they can afford. That being said, there are excellent bags available in all price points and frequent sales, especially when new models come out. It's possible to find bags that retail for upwards of $700 for as low as $150 at times. Some brands trusted by road warriors include Travelpro, Briggs & Riley, Tumi, Kirkland, L.L. Bean, and Victorinox.
Should I get a black suitcase?
The great thing about black suitcases is that they generally show less dirt and wear and tear. However, because they are so common it can be difficult to tell them apart, making it easy to accidentally grab the wrong one. Blue, red, olive green, and purple are all good color choices that will stand out in the sea of black yet are dark enough to hide dirt.
Is hardsided or softsided better?
This is another area that is completely dependent on your preference and needs. Softsided is more flexible, allowing more to fit in as needed. There are generally more exterior pockets on softsided bags. Hardsided suitcases offer more protection for breakables and higher-end brands can deflect more abuse from airlines. However, most hardsided bags open down the middle which can make packing difficult.
Where should I look for reviews?
Amazon and eBags have thousands of reviews on different suitcases and brands. GoodHousekeeping reviews hundreds of different suitcases, updating every couple of years. Consumer Reports also has a very comprehensive review section.