John F. Kennedy International Airport (JFK)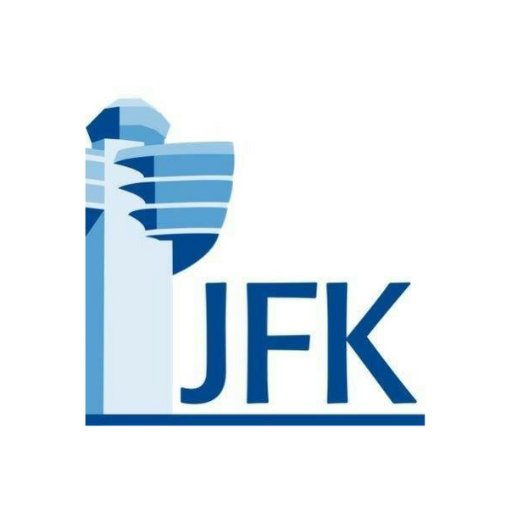 JFK airport is the busiest international air passenger gateway in North America. It has about 80 airlines operating from its 125+ gates. However, despite its size and importance, it does not have service from either United or Southwest.
JFK is seemingly in a constant state of construction with one terminal or another being renovated or rebuilt. The most iconic building at JFK is the former TWA terminal which was seen in several scenes from the 2002 movie Catch Me If You Can.
Getting around
The airport is made up of 6 terminals, and unlike many other major airports, the airlines are not organized according to the major alliances. Delta operates from Terminals 2 and 4, JetBlue from 5 and American from 8. All terminals (other than 2 which is exclusively Delta) include a mix of other airlines. If you are connecting between different airlines at JFK, there is a good chance you'll need to change terminals.

The JFK AirTrain transports you easily between the six terminals and with New York City subways, buses as well as the Long Island Rail Road. The train is outside of security and can take some time and some of the terminals have long walks to the gate so allow plenty of time when connecting.
Dining
Terminals 4 & Terminal 5 offer the best dining options. Deep Blue, found in Terminal 5, is touted as possibly the best sushi you'll ever eat at an airport. To experience the old-world charm of a Parisian cafe, and the flavours and textures of simple French cooking, visit Brasserie La Vie. An off-shoot of the iconic New York restaurant, Blue Smoke can be found in Terminal 4. A pioneer in New York's vibrant barbeque scene, it offers specialty cocktails, mouth-watering barbeque and home-made desserts.
Relaxing
We try not to write about airline lounges in this section (don't want to create lounge envy), but JFK has some great choices. Two of our favourites are in Terminal 4. Delta's lounge features a 2,000 square foot rooftop deck which offers sweeping views of the runways and airplanes, which was a refreshing choice on a long travel day. Meanwhile, keeping with its brand reputation, the Virgin Clubhouse exudes cool through creative design and seating…and a great bar.
WIFI: Complimentary Wi-Fi if available using the "Boingo Hotspot" network name. provided by Boingo Wireless is available in most public areas of most of the terminals. Terminal 5 has free wireless internet at all of its gates.
Official Website: http://www.panynj.gov/airports/jfk.html

To read our previous airport reports, click here.