InSight Newsletter - August 2013

Are all Airline Rewards Programs the Same?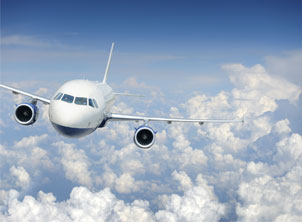 All airline rewards programs sound enticing but how do you choose the best program for yourself? What should you consider before committing to one particular airline? Your UNIGLOBE experts provide some assistance with that tricky situation as we take a look at the three most popular programs in the U.S., United's MileagePlus, Delta's SkyMiles and American's AAdvantage.

Welcome to Orlando International Airport (MCO)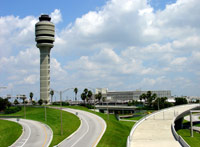 Orlando is one of the busiest American cities for conferences and conventions, with a large number taking place in September and October. This convention business contributes to Orlando's ranking as the second busiest, non-airline-hub airport in the country, behind only Las Vegas. Overall, the airport is the thirteenth busiest in the country.

United Mileage Plus and Marriott Rewards Introduce "Rewards Plus"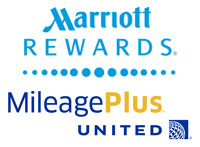 Not to be outdone by the recent Delta & Starwood Hotel crossover of rewards programs, United Mileage Plus and Marriott Rewards recently announced a partnership between their two programs.
The new "Rewards Plus" promotion offers select United Premier and Marriott Elite members status in both programs. Effective immediately, "RewardsPlus" offers United MileagePlus members of Gold status and above Marriott Rewards Gold Elite status, while Marriott Rewards Platinum Elite are eligible for United Premium Silver status. This status matching is available until January 31, 2014.
Unlike the recent program announced by Delta and Starwood, the program does not allow travelers to simultaneously earn miles and points in both loyalty programs for the same booking. However, effective in August of this year, travelers will receive added value when transferring points into miles and will get additional miles for travel packages. For the first time, MileagePlus members will be able to transfer miles into Marriott Rewards points.
Some of the perks involved include one free checked bag when flying, complimentary Premier upgrades on domestic flights, room upgrades, free high-speed internet and late check-out.

Wi-Fi Finder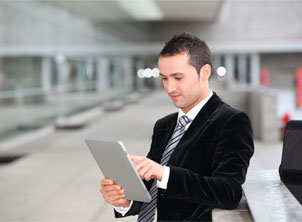 JiWire's Wi-Fi Finder app helps you to stay connected when traveling. The app uses the GPS in your phone or tablet to locate the closest Internet connection.
Filter by location type (restaurant, cafe, hotel etc), look at the map to choose a location close to where you are and you'll be given an address, phone number and directions on how to get there. If you've taken the time to download the hotspot directory beforehand you'll be able to use the app while offline.
The app includes both FREE and paid Wi-Fi locations, although there is also an app for Free Wi-Fi only. With over 650,000 locations in 144 countries you're bound to find a hotspot nearby.
This free app is available for the iPhone (including the iPhone 5), iPad and the iTouch. There is also a version available for Android devices.