InSight Newsletter - May 2013


Lost Your ID on a Trip?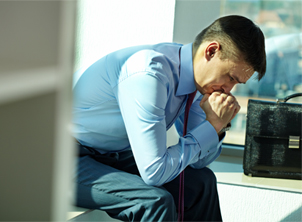 It's everyone's biggest nightmare...you're traveling and you lose your ID, whether through theft or simply misplacing it. It doesn't matter if it was stolen, dropped out of your pocket or was left behind in the cab, it's gone and you don't know how you're getting on the flight to return home. Your UNIGLOBE experts provide advice for this stressful situation.


Baltimore/Washington International Thurgood Marshall Airport (BWI)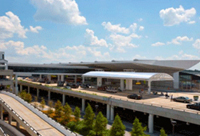 In 1980, Amtrak opened its BWI station - making it the first US airport with a train station on airport grounds - thus linking the airport with the Northeast Corridor and making it an easy commute to the nation's capital. This made BWI a logical option for passengers flying to Washington, DC as the train to downtown DC takes approximately 30 minutes (no worries about traffic jams).
>> More about about the Airport: Getting Around, Relaxing, Dining and Wifi

Program Reciprocity Between Delta and Starwood Hotel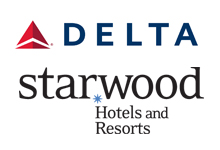 Delta Airlines and Starwood Hotels - constantly searching for ways to improve their individual rewards programs for elite customers - recently announced a partnership, forming a brand-new program called "Crossover Rewards". The program expands the rewards for both Delta SkyMiles Medallion® members and Starwood Preferred Guest (SPG) elite members, and extends a reciprocity between the two brands.
A stay in a Starwood property will not only allow you to collect Starpoints, but Delta Medallion® members will now earn one bonus mile for every dollar spent on eligible room rates at the 1100+ Starwood properties. Diamond and Platinum Medallion® members can also enjoy 4pm late checkout, access to the SPG elite check-in line, complimentary in-room Internet access, and upgrades to enhanced rooms at check-in.
When booking Delta flights, you will not only earn miles, but if you are a SPG Platinum or Gold member, you will earn one Starpoint for every dollar spent on eligible Delta fares. SPG Platinum elite members will also receive priority check-in, Priority Boarding and first checked bag free
You can register for Crossover Rewards by linking your Delta SkyMiles and SPG accounts. Benefits will begin once Delta Medallion or SPG elite status is reached. Ask your travel agent for additional information on Crossover Rewards.

WhatsApp
Does your phone service provider charge for text messages when you're traveling outside the United States? You can avoid these fees by installing WhatsApp Messenger, which is a mobile messaging app that allows you to text without paying for SMS. The app uses the same internet data plan that you use for email and web browsing (so roaming charges may still apply), however, if you are in a Wi-Fi zone, texting is completely free of charge.
Have friends, family members, or anyone else you want to stay in touch with, download the app and you can text with them - and send photos and audio notes back and forth - from wherever you are, gratis. The app is available for Android, BlackBerry, iPhone, Nokia, Windows Phone. Cost varies, depending on make of phone, from free to $1.99.