Lost Your ID on a Trip?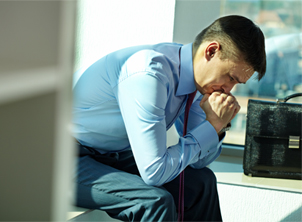 It's everyone's biggest nightmare...you're traveling and you lose your ID, whether through theft or simply misplacing it. It doesn't matter if it was stolen, dropped out of your pocket or was left behind in the cab, it's gone and you don't know how you're getting on the flight to return home. Your UNIGLOBE experts provide advice for this stressful situation.
Stay calm, don't panic and think about your options. It's important to take immediate action as it may take some time to work things out.
What should I do if I'm in an international destination and lose my ID?
Contact the nearest consulate or embassy. You'll be asked to prove your identity, so it's a good idea to carry photocopies or digital images of your passport and other ID with you. An alternate is to leave copies at the office with someone you trust, so they can be faxed or emailed to you. You will then have to reapply for your passport, pay the fee and will be issued a new passport. You may be required to complete a police report if it has been stolen.
What should I do if I lose my ID in the United States?
The most important thing to do is to file a police report, even if you think you may simply have mislaid your ID. This creates a paper trail that defines specific time and place of the loss.
Will I be allowed on the flight home?
Each situation is handled on a case-to-case basis. While the TSA always asks for your ID at the security checkpoint, there are ways for them to verify your identity, but it will take time and you'll most likely be subject to additional screening. Documents that could help you are: a photocopy or digital copy of your ID, police report, other forms of ID (such as a credit card or library card) and photos.
What should I do on the day I'm to fly home?
Arrive at the airport as soon as your flight opens as it may take some time for extra interviews and security checks. If you miss your flight the airline will not honor your ticket, you will be responsible for purchasing a new ticket.
Explain your situation to the airline representative at check-in. Show them all the documentation you have, including the police report. Then proceed to security and do the same with the TSA agent.
Cooperate with the TSA agent and remain calm. Passengers who appear agitated and upset will immediately raise a red flag with the agent. If your identity is confirmed to their satisfaction you may be asked to undergo a further interview, physical pat-down and hand search of your luggage. With luck you will be allowed on the flight.