Airline Instant Feedback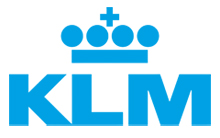 While most airlines are not known for making it easy to provide feedback, KLM is known for embracing technology. They have developed an app that allows their passengers to give real-time feedback on their experiences at the airport (check-in, lounge, boarding, etc).
So far, the app is available for 13 airports and the airline hopes that this will increase passenger involvement, thus improving the passenger experience at the airport.
You can download the app on your iPhone or Google Android, select your airport and area you want to review (lounge, check-in) and give a thumbs-up or down. You can then add a comment explaining your rating if you wish. When clicking Submit you're given the option to simultaneously Tweet your review.
KLM management at participating airports have been supplied with iPads so they can monitor the feedback in real-time, allowing them to respond immediately if necessary.
As KLM is about to start an inflight Wi-Fi trial, look for them to possibly add, in the near future, real-time feedback on your inflight experience.