Take the Guessing out of Tipping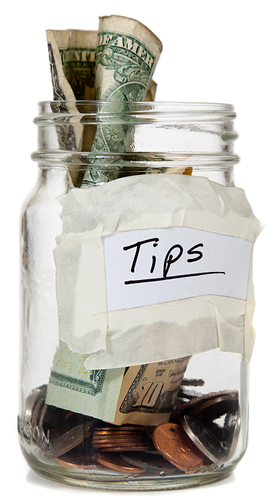 When traveling abroad the question of whether or not one should tip comes up often. In some countries, tipping is considered an afterthought or even rude. On the other side of the spectrum, in other countries tipping is an important part of the economy. Once it's decided that tipping is appropriate, determining the correct amount is additional pressure; you don't want to tip too little and be rude, but you also don't want to tip more than is the custom. Because of the varied etiquette rules across the globe, it's no wonder tipping is a big stressor for those traveling internationally.
To remove any additional stress, here are local expert, RoadWarriorette's suggestion for the app's that will advise about appropriate situations and amounts for tipping in countries all around the world.
iPhone users: Piper-Travel Tipping
Android or iPhone users: Global Tip Calculator Pro