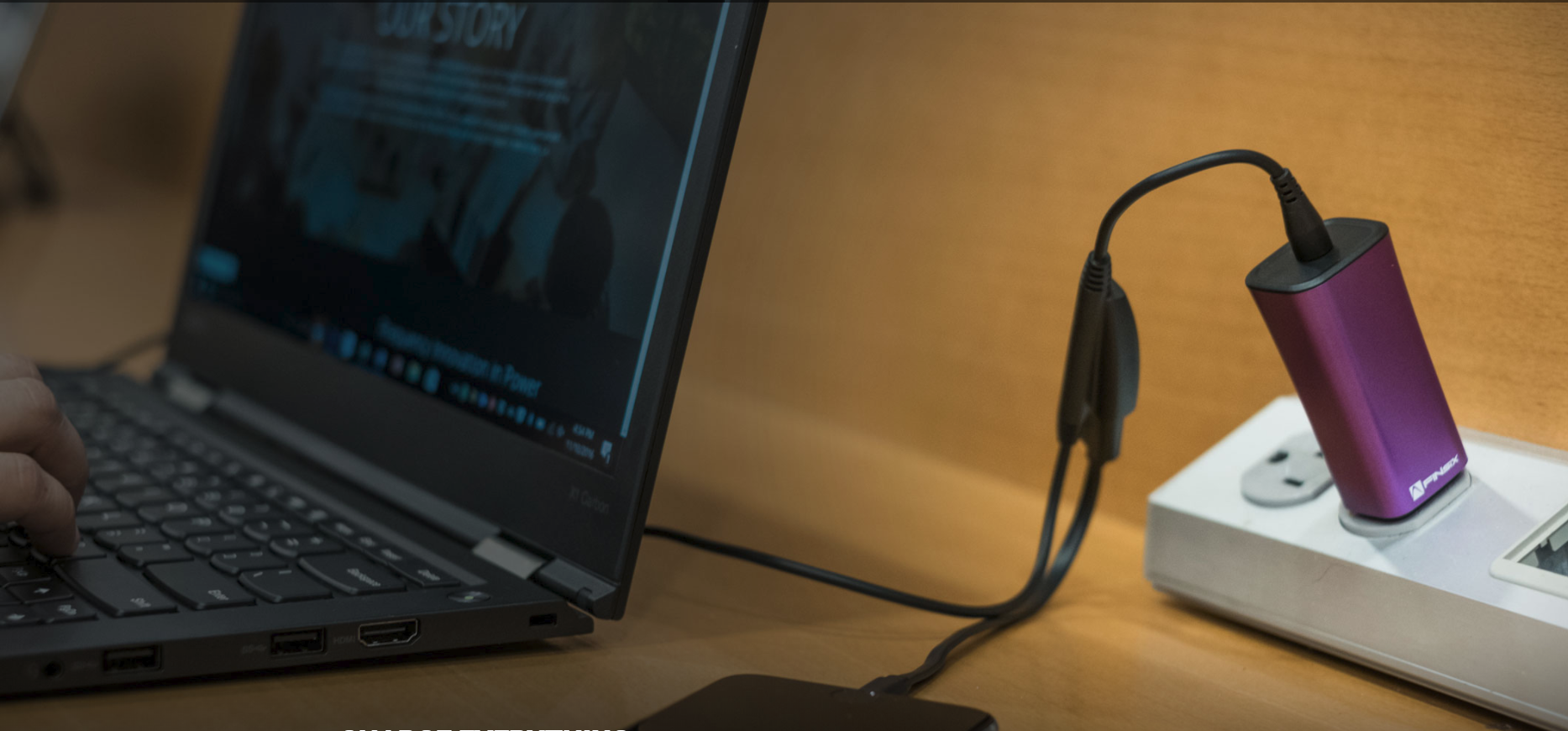 Laptop manufacturers have focused on creating devices that are feather light and paper thin. They've even removed ports that used to seem essential in order to save space. But all those advancements seem redundant when you still have to pack a bulky and clumsy charger into your already stuffed carry-on.
The DART by FINsix is the world's smallest laptop charger. It is up to 4X smaller and 6x lighter than the average 65W laptop charger. With 100-240V support, the DART can be used anywhere in the world and is compatible with most laptops, including Mac (Dart-C model). If you miss charging your phone from your laptop, the 6-foot-long cord also includes a USB port.
The streamlined design fits in tight spaces for when the only available socket is hard to reach, or you're almost out of room in your bag. The small size of the DART won't compromise your laptop either; it includes overvoltage, overcurrent, and overheating protection.